CES 2018 in Las Vegas has kicked off and Startup Radar is on-site to bring you news about the latest trends! Starting with the CES Innovation Awards, we would like to introduce our favorite candidates and their products.
1. The WalletCard
The WalletCard by Dynamics Inc. comes with a network certified core and a display that shows all standard card information and lets you switch between multiple accounts. Dynamics Inc. believes that benefits of the WalletCard are:
Security – as it provides the fastest data breach response and replacement
Multiplicity – whether debit, credit or multi-currency you can use it all in one card
Ubiquitous – Banks can distribute Wallet Card anywhere and at any time
2. Beo Soundshape
Bang & Olufsen's speaker Beo Soundshape provide superb sound with a customizable design. With its hexagonal shape, it can be placed in creative patterns of various sizes. Therefore customers can define the perfect speaker according to their preferred size, shape, color and sound performance. Bang & Olufsen shows how to perfectly combine aesthetics with performance.
3. Smacircle
Smacircle weights 15.4 lbs and is named the world's most compact and lightweight ebike. Furthermore, owners of the Smacircle can fold the bike in 5 simple steps which makes it portable to any place at any time.
4. SalonLab Customizer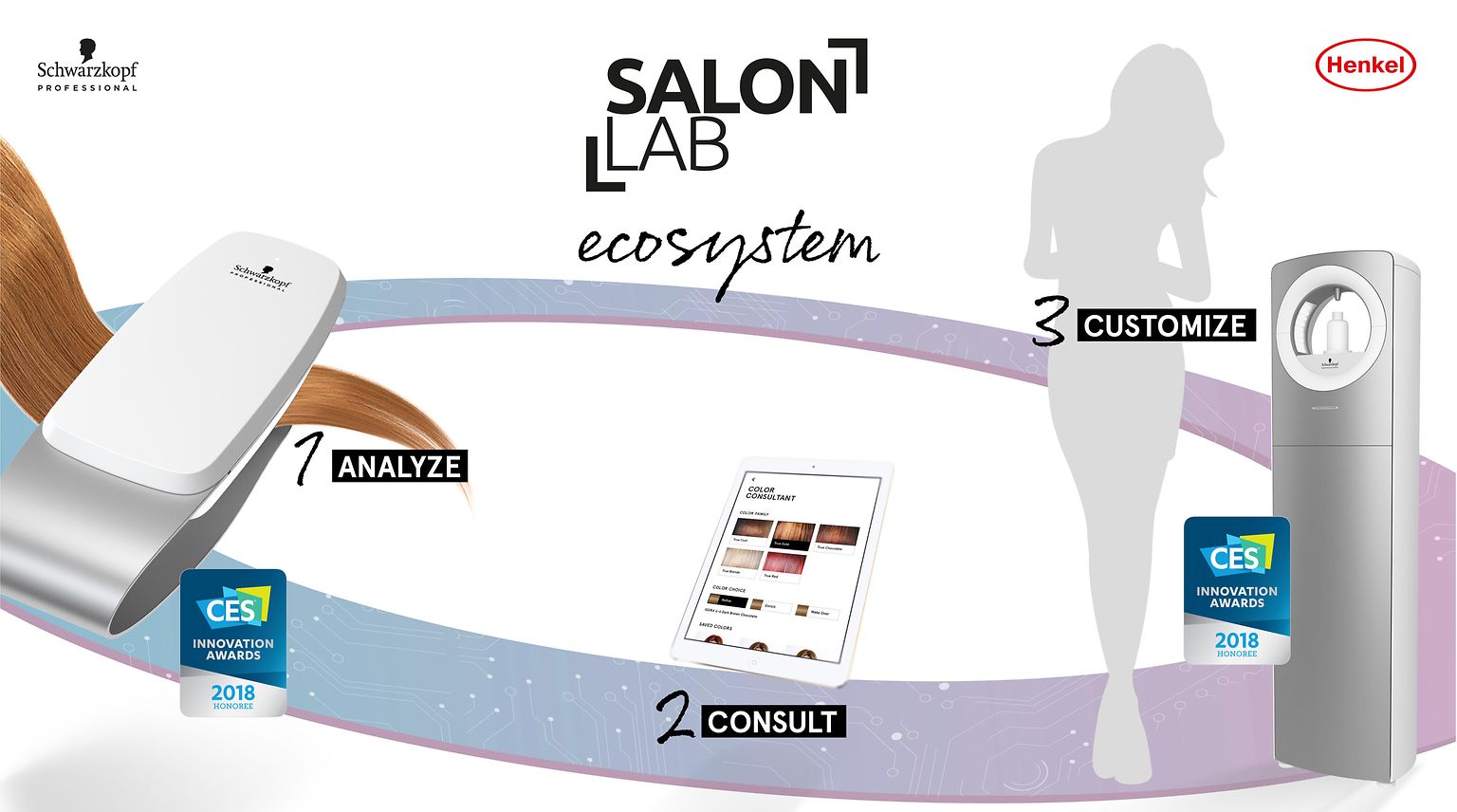 Schwarzkopf uses biometric hair quality data of individual consumers to create custom product mixtures. In order to provide the perfect formulation, the Schwarzkopf Professional SalonLab Analyzer creates a report about inner hair quality, moisture level, and true hair color. Furthermore, consumers get a consultation through the SalonLab Consultant App and finally the SalonLab Customizer mixes the perfect shampoo according to the user's data and preferences.
5. GoPro Fusion
GoPro Fusion is GoPro's first spherical camera in a compact form. In addition, the device lets you capture immersive 360 videos in 5.2K and share your favorite shots directly from your phone! The company claims that the camera seamlessly records for VR experiences, which means no more stitches!
6. BUDDY
BUDDY is a robot companion with various responsibilities. From personal assistant, home security system as well as a playmate, it will become part of your family and your home.
Subscribe to our Facebook and Twitter, and stay tuned for more news from CES2018!!